A Better Life Starts With A Beautiful Smile

Uif Registration and Claims
If you are unemployed or have had your hours reduced, you can claim directly from the UIF. We will do the application on your behalf.

Coid Registration and Renewal
COID Services – Compensation Fund and Letter of Good Standing Do you need to be registered for Workmens Compensation (COID) and Leter of Good Standing ?

Essential Services Certificate
These include essential service providers like healthcare professionals, small businesses who are sole proprietors, spaza shops and small-scale farmers.

Assistance with relief funds
The financial aid and assistance would comprise grants and low-interest-bearing loans with a 12-month repayment holiday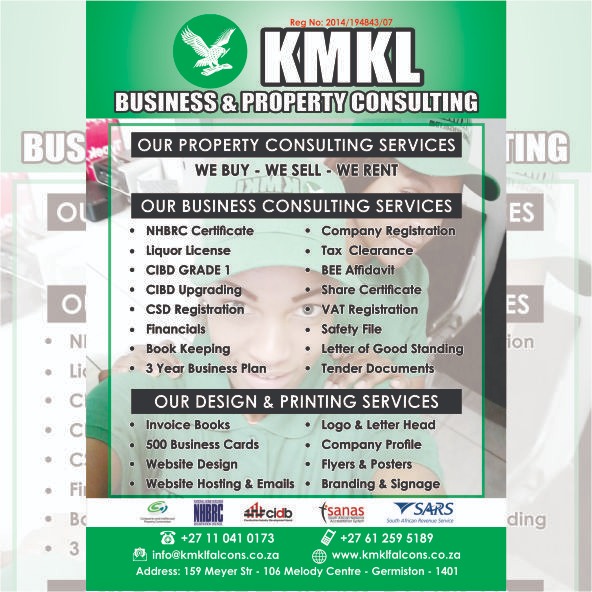 Committed To Financial Excellence
We Create Beautiful And Brighter Smiles
New PTY registration brings a breath and depth of company registration and marketing to the table, we love registration new company companies and we love to see our client's success with PTY ltd that we have registered.
Complete Care On Your Schedule
Bringing Life To Your Smile
All Financial Related Services
We Have All Your Financial Needs Covered
For More Info Call- +27 (0)11 041 0173
Fill Up The Form And Ask Your Queries
159 Meyer St Germiston
+27 (0)11 041 0173

admin@kmlklfalcons.co.za